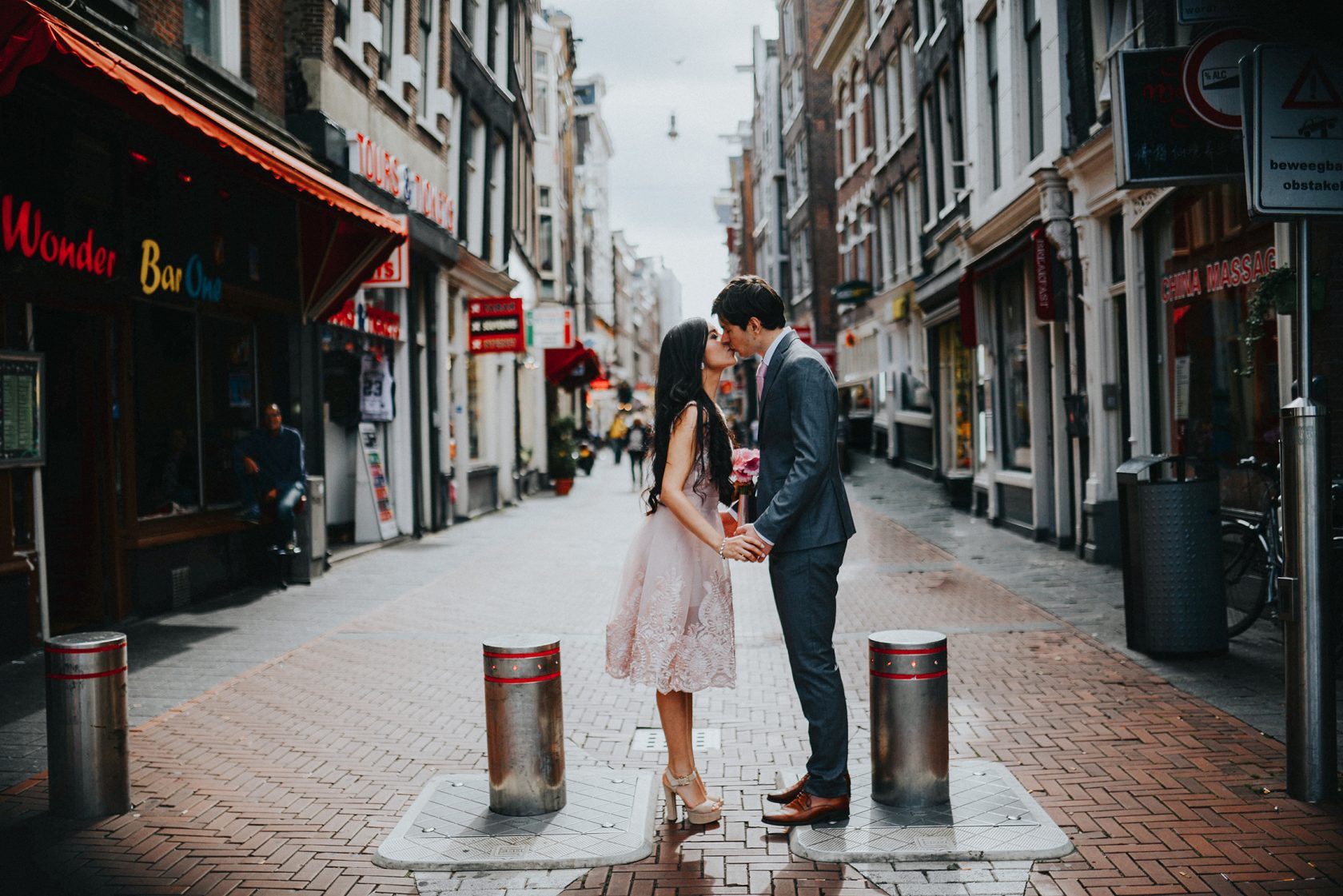 Pre wedding Photography Amsterdam
Life bring them together and they want to save this memories forever.
Pre wedding photography Amsterdam
That special moment when you know you want to look back and have the memories exactly like it was!
Would you like a proposal in the Netherlands? Maybe do you live here or you are on a holiday with your loved one and You would like to surprise your girlfriend or boyfriend  with a beautiful photoshoot?
There are memories that you would love to save for the rest of your life and this is the way you would love to do it?
Our aim is to supply you with wonderful natural images from you pre-wedding photo shoot in Amsterdam. The photo session will last 2 hours and we can visit a number of Amsterdam locations of your choice. We can walk between bridges, Amsterdam canals, The Voldenpark which can also make for some nice images, Our package enables you to add on extra hours  prints & albums if required.
Session fees start at €245 and cover my time and talent before, during and after the shoot to create a bespoke gallery of beautiful and personal images. Products including digital files, frames and albums are not included in the session fee .
2 hours photography in Amsterdam by Libia Arteaga
Available Monday to Sunday during September 2017 | 7 days a week
2 weeks preparing and enhancing the pre-wedding photographs.
You can Follow my work at:
https://www.facebook.com/libiaarteagaphotography/?ref=bookmarks
Pre wedding Photography Amsterdam
https://www.instagram.com/libia_arteagaphoto/
SaveSave
Comments
comments