AMSTERDAM TULIP FIELDS PHOTOGRAPHY KEUKENHOF 2021
This session in the tulip fields in Keukenhof means a lot to me! I was about to give birth to my second child (a beautiful daughter)  and I took my oldest daughter to the tulips fields in Amsterdam-Lisse to have a portrait of her before becoming a big sister. So for both of us, this was so important moment in our life.  I remember very well the feeling that I had, I didn't know-how will be to love someone else so much as a love my daughter, in some way the idea made me feel sad. She will not be the only one anymore, for 2 years she was my soul, I was giving everything to her and now I knew it will be different. My kisses will not be only for her, my hugs will not be only for her, my love will not be only for her! So I knew I wanted to save this moment, just her!!! as my only little daughter.
We choose the tulip fields in Amsterdam; it looks like an ocean of colors! When I saw this place for the first time I could not believe my eyes, THIS IS NATURE and the most beautiful place I ever saw in my life! 
This year is a bit different, you can only see the tulip fields If you book a visit to a private farm or a photoshoot. In the last post  I explained all the details of how you can get the best experience ever in the tulip fields. Remember that the season is only a few weeks per year, starting in the middle of April till May. I'm looking forward to seeing you in the tulip fields!
If you would like to discover the tulip fields through my lens, you can follow me here  my Instagram page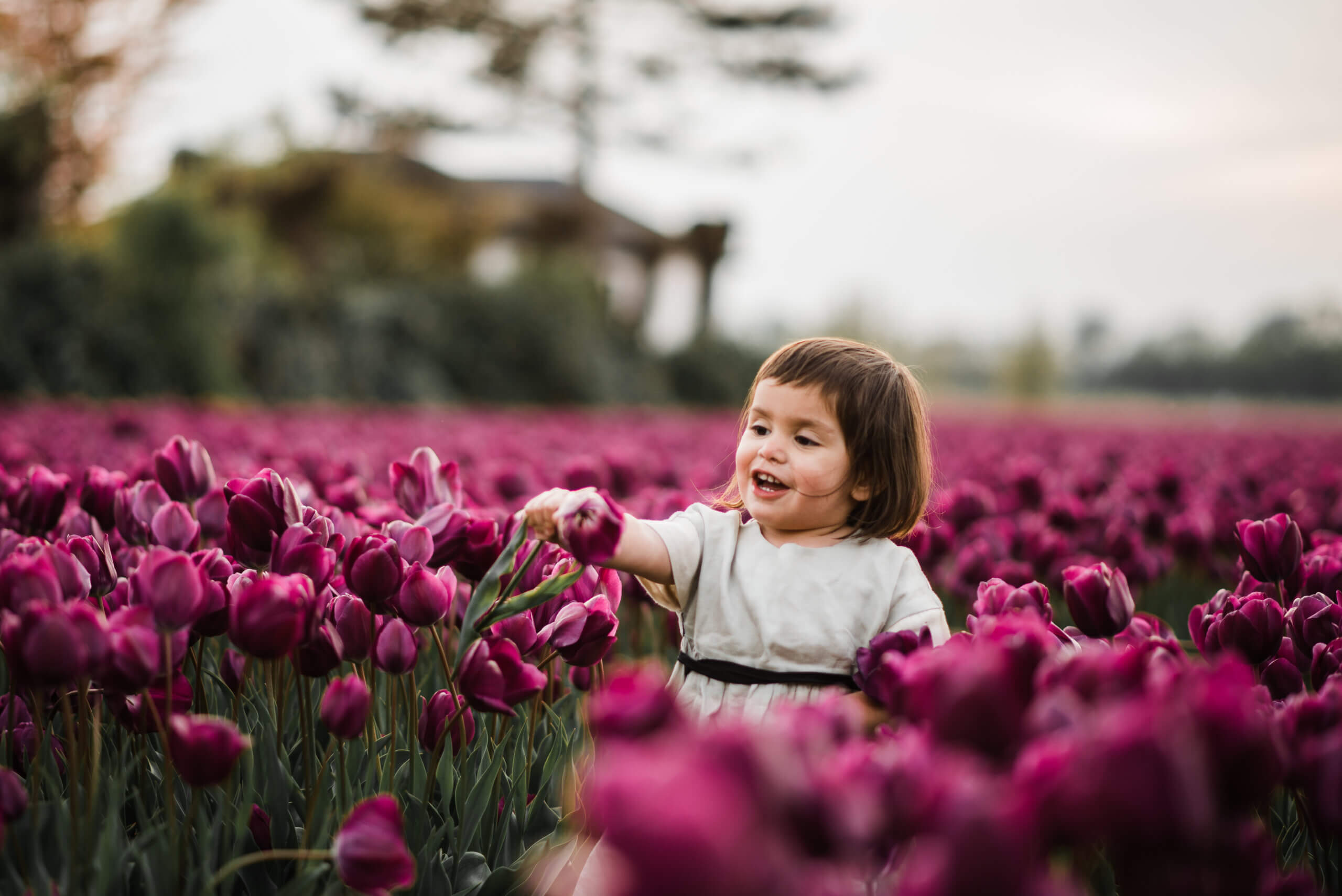 Amsterdam Tulip fields Photography Keukenhof | 2021